Ocean Wise
®
Ocean Wise® is a global ocean conservation organization focused on protecting and restoring our world's oceans. Building on the roots of the Vancouver Aquarium Marine Science Centre — which started as a community-based not-for-profit organization — Ocean Wise aims to inspire people in every corner of the planet to participate in creating healthy oceans. Launched on World Oceans Day 2017, Ocean Wise is a natural evolution of Vancouver Aquarium's 62 years of conservation research, education and engagement, extending its world-renowned leadership and committing its positive impact to other parts of the world.
Message From Chair of the Board of Directors
These are exciting times at Ocean Wise. In every way, we are transforming what we do and how we do it to advance our work protecting the world's oceans.
Change has been a mainstay for us since the Vancouver Aquarium welcomed its first visitors in 1956. From a community-based aquarium founded by a group of the city's business leaders, to a world-renowned marine science centre, and now as Ocean Wise, a growing conservation organization, we have continued to evolve and expand our programs and practices to help create a future where our oceans will once again thrive.
In 2018, we focused on the core pillars at Ocean Wise: engagement, education, research, and aquarium management.
We took action on the issue of plastic pollution in our oceans, and we invited the public to take action with us. We worked across the organization to share our research into the sources and fate of plastic in the ocean; to educate students and the public about the issue; and to highlight the plastic problem with Vortex, an art installation created by Douglas Coupland for the Vancouver Aquarium. We also enlisted more than 15,000 members of the public to join us by signing the #BePlasticWise pledge, a campaign aimed at reducing single-use plastics.
We continue to study ecosystems and aquatic life on the B.C. coast, with an eye to conserving these special places, including original research in the unique environment of Howe Sound. Our Marine Mammal Research Program is monitoring killer whale populations locally, as well as studying beluga whales in the Arctic and in the St. Lawrence Estuary. We have also grown our presence in the Arctic: Ocean Wise scientists spent months in this rapidly warming region, studying narwhal migration, researching beluga communication, documenting marine life and habitats in nearshore ecosystems, studying the spread of microplastics, and engaging indigenous communities in research.
Our Education programs also continue to grow, on site at the Vancouver Aquarium, online, in classrooms, and through our mobile education program, AquaVan.
The biggest change that took place at Ocean Wise in 2018 however, was at the helm. In December, after 25 years of groundbreaking work as CEO and president, Dr. John Nightingale retired. Over the years, John was celebrated as a visionary for his innovations in aquarium management, ocean conservation and education, and environmental stewardship. He led the organization as it refined its mission, increased attendance, and greatly expanded its science, conservation and public programs, culminating in the launch of Ocean Wise in 2017.
Now, a new chapter begins. In February, Lasse Gustavsson joined us as incoming president and CEO. Most recently, Lasse held the role of senior vice-president and executive director at Oceana in Europe, and has also served as the executive director of conservation at World Wildlife Fund International, and CEO of WWF Sweden. In addition to his vast industry knowledge and professional experience, he brings an academic background in International Relations, Human Ecology and Development Science from the University of Gothenburg in Sweden. His strategic vision and inspirational leadership will steward us at a critical time as we work towards raising awareness about key issues affecting aquatic ecosystems around the world.
Please join me in welcoming Lasse to the Ocean Wise team, and as always, thank you for your support. Together, we are making a difference for our oceans.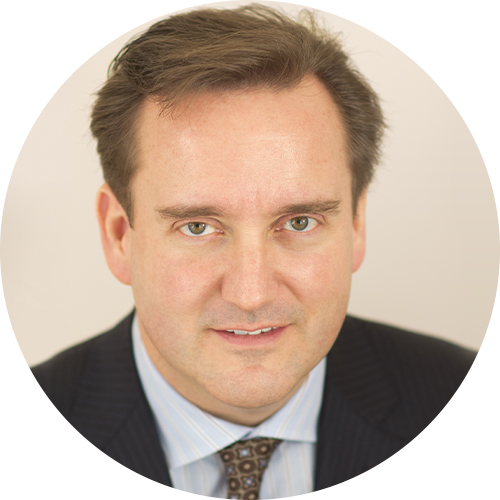 Message From the President and CEO
It is an honour to step into the CEO role at Ocean Wise and lead an organization that is already having an incredible impact on protecting our oceans in Canada and beyond. With the support of our diverse partners and the community, I look forward to continuing the momentum and building on the solid foundation established by our exemplary team of staff and volunteers.